acc&ss Paris Ile-de-France
Since its creation in 2005, the acc&ss Paris Ile-de-France network - managed by the Cité internationale universitaire de Paris and supported by Paris Region and the City of Paris, has become an important player in bolstering international mobility. As of today, it is composed of four centers and three antenna offices established in relation to the main research and higher education establishments in the Parisian region.
It is important to us that international students and researchers in the Île-de-France region are provided with high quality welcome services. Our mission? To help remove the main obstacles to internationals mobility - whether they be administrative, logistical, or cultural - so that students, PhD candidates, and researchers have the most enjoyable and productive stay as possible in the region.
All of the acc&ss centers are members of the EURAXESS Services network and embody its principles. They accompany international researchers while simultaneously supporting the establishments of higher education and research that host them, especially when it comes to the recruitment of international researchers. What makes our regional network stand out is our support of both researchers and students.
A Bit of Background
In 2005, the acc&ss Paris Centre - a leader in welcoming international students and researchers whose services are provided by the Cité Internationale Universitaire de Paris - founded the acc&ss Paris Ile-de-France network. This network has become a key player in supporting international mobility in the Île-de-France region.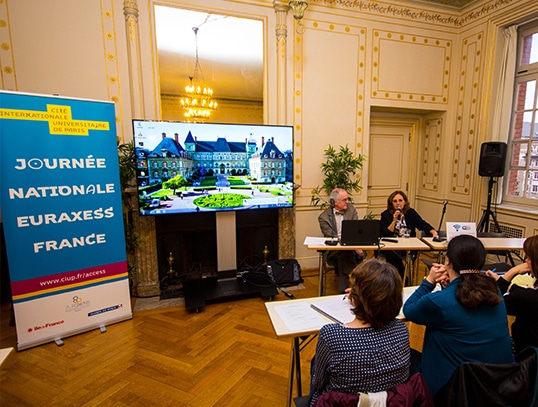 acc&ss Centers Members of the Europeans Euraxess Network, Researchers in Motion
The EURAXESS network - an initiative launched by the European Commission in 2004 - is made up of more than 200 service centers in 400 countries. It is designed to accompany researchers working abroad, whether they be citizens of the European Union or of non-European countries.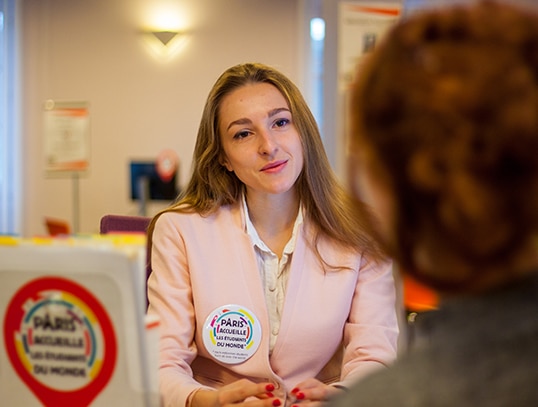 Vice-Chair and the Coordination of the National Euraxess France Network.
Created in January of 2013, the Euraxess France organization is now comprised of 44 Euraxess service centers that have been established over the last dozen years throughout the country.
The Cité internationale universitaire de Paris provides Euraxess the services of a legal expert specialized in legislation relating to foreign researcher, gives access to a national database (ALFRED) which makes managing the accompaniment of researchers easier, and develops training workshops for the network's reception staff and for higher education and research establishments.